« Back to Projects | Raw Land
Stacy Road and Meandering Way
Fairview, Texas 75069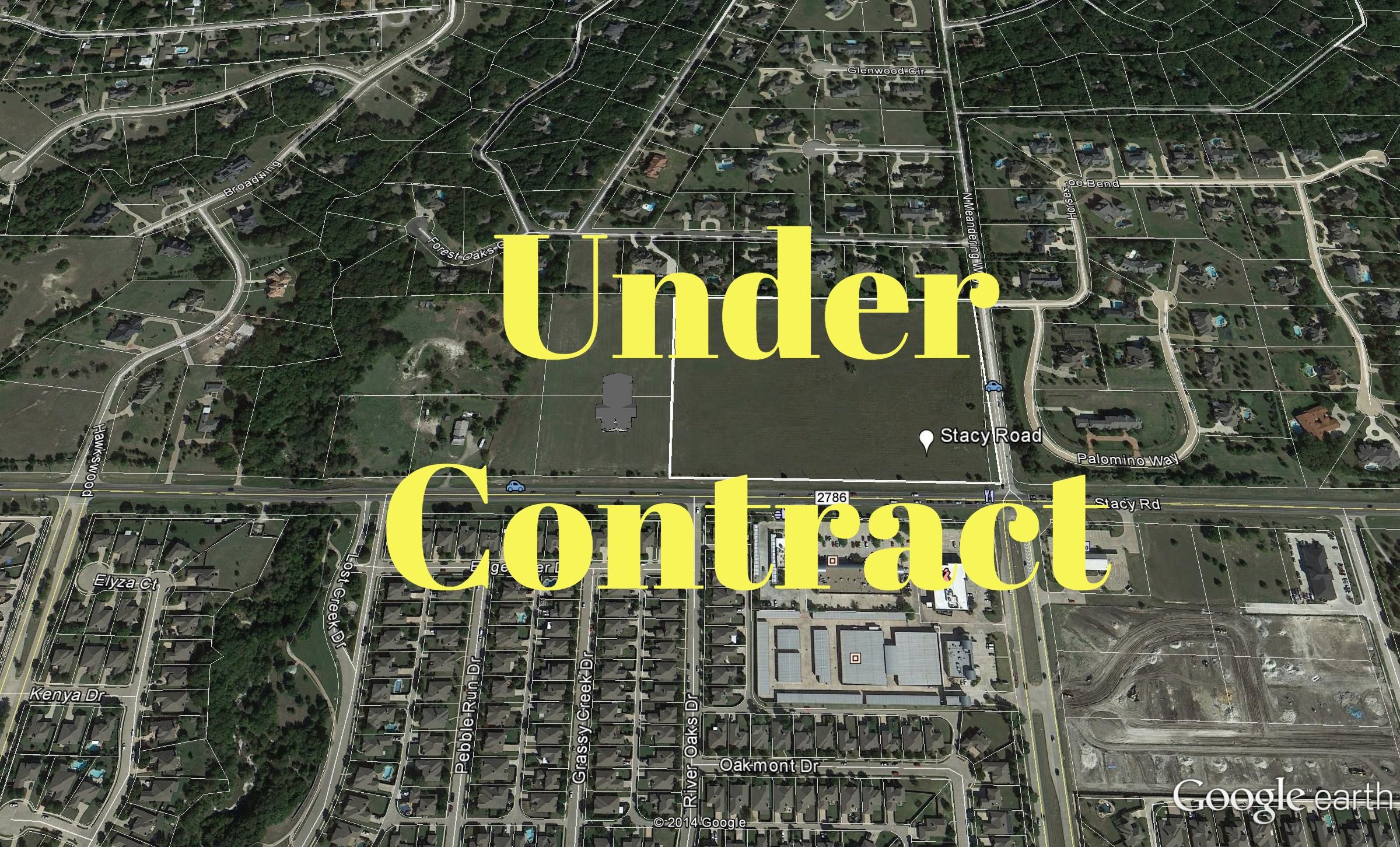 This project is 13.94 acres of land zoned for residential development at a density of one unit per acre. We doubt that residential use at one unit an acre is the highest and best use for this property and believe that this site is best suited for Commercial development.

Stacy Road is currently being expanded and improved and we have negotiated an easement with the adjoining lot owner (Church currently being built) to our west to allow for shared access at the median cut for access to their future church. This provides our lot with direct right turn access from Stacy Rd. but with a median cross to provide us with left turn access as well.

We have this project under contarct to a local developer and we have partnered to mazimize the value of the proeprty by engaging with the town to rezone the proeprty. We expect the rezoning to occur in the begining of 2021 with closing in March of 2021.