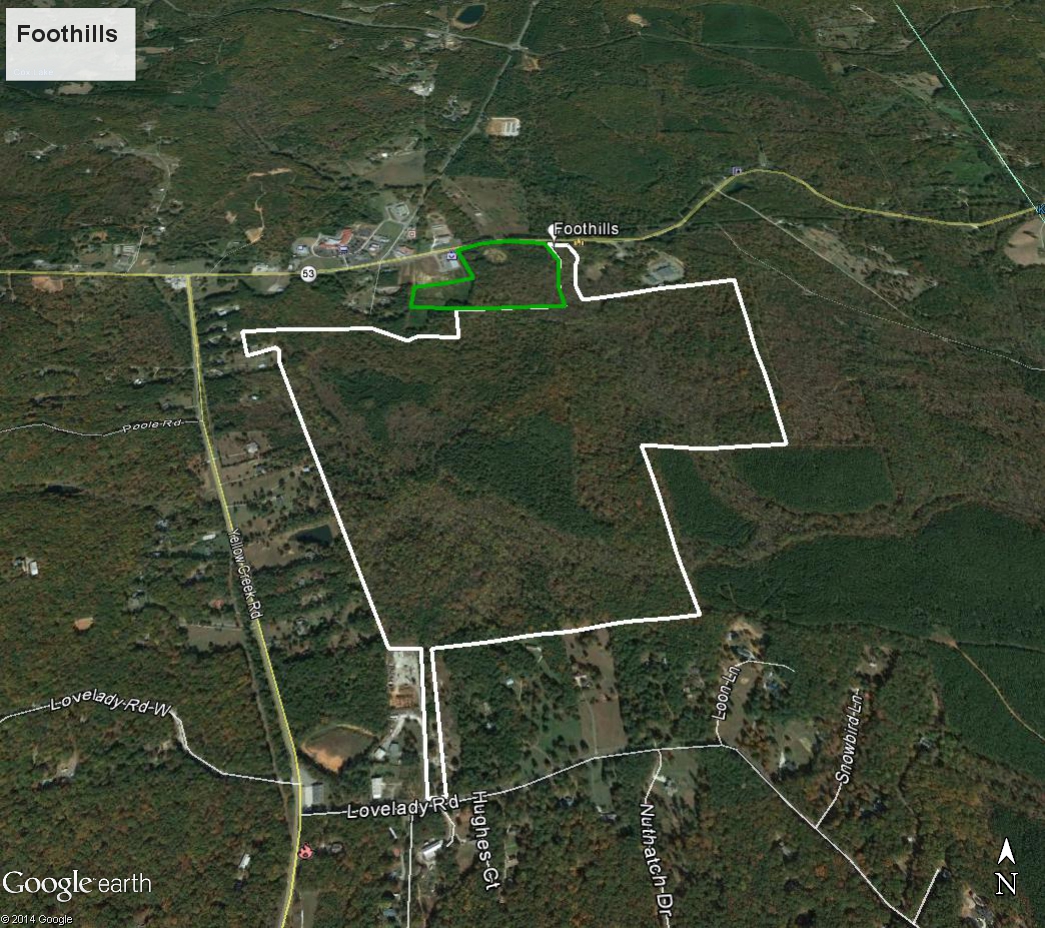 The property is comprised of 291.5 acres of land zoned residential, and 24.5 acres zoned commercial, located just east of the southeast intersection of Highway 53 and Steve Tate Highway in Marble Hill, Georgia.

The residential portion of this tract is fully entitled under its current zoning which permits subdivision of one acre lots on septic. Water, telephone, and electric utilities are to the boundary of the property. A preliminary subdivision plat has been fully approved by Pickens County which allows the development of 153 lots.

Pickens County has indicated a favorable disposition to the potential re-zoning of the subject property to a higher density mixed use category which requires that the residential component of the property be a "gated community", be a minimum of 500 acres in gross size, and that a package sewer treatment plant service the development. It is anticipated that economically feasible improvements to fire department serving the area, and approximately 5 acres for a future elementary school be of consideration.

Amenities to the area include the Foothills Shopping Center across from the property anchored by a high end IGA grocery. Other tenants include police sub-station, dry cleaner, home decoration center, two restaurants, high end salon, real estate brokerage office, video store and adjacent medical offices.

Natural amenities include the several thousand acre Dawson State Forest Park approximately 4 miles north of the subject property.